Fort St. John & District Chamber of Commerce AGM
Fort St. John & District Chamber of Commerce AGM
September 21, 2023 (12:00 PM - 1:30 PM) (MST)
Description
2023 Annual General Meeting Held at the Ramada Northern Grand Hotel 9830 100 Ave Fort St John , BC
The AGM package is available here and will also be issued to members by email prior to AGM. The attendance requirement to proceed is 10% of membership. We need 43 member businesses represented at the AGM.
* The AGM is scheduled for September 21, 2023. However, due to an unexpected error, the agenda that was sent sent by email may be showing a date of June 22, 2023. We apologize for any confusion this may have caused.
The AGM will cover Business of the Chamber including:
- Review of 2022 Financials
- President's report
- Amendments to Constitution and Bylaws
- Update on Chamber operations
Our keynote speaker is Chris Gardner, President of the Independent Contractors and Businesses Association.
Chris Gardner has led the Independent Contractors and Businesses Association (ICBA) as its President since 2017. Under his leadership, ICBA expanded significantly in both BC and across Canada. In 2019 and 2021, ICBA was selected North American Trade Association of the Year.
Before joining ICBA, Chris lived and worked in Asia for ten years, which included stints at South Korean business giant Samsung Electronics and at ING Investment Bank. During his career, he has been a senior executive for both Britco and Civeo, two of the largest workforce logistics companies in North America.
In four different years, Chris has been included on Vancouver Magazine's prestigious Power 50 list of the most influential people in Vancouver and last year was highlighted in Business in Vancouver's BC500 which features business leaders who have a notable impact on B.C.'s communities, industries, and economy.
Chris was also selected Mental Health Executive of the Year by Ragan Communications – one of four executives in North America, and the only Canadian, for his mental health advocacy work.
Chris has earned a B.A. from Simon Fraser University and a Juris Doctor from the Allard School of Law at the University of British Columbia.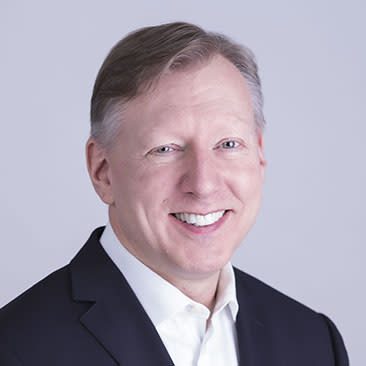 September 21, 2023 (12:00 PM - 1:30 PM) (MST)